Family Owned & Operated Since 1954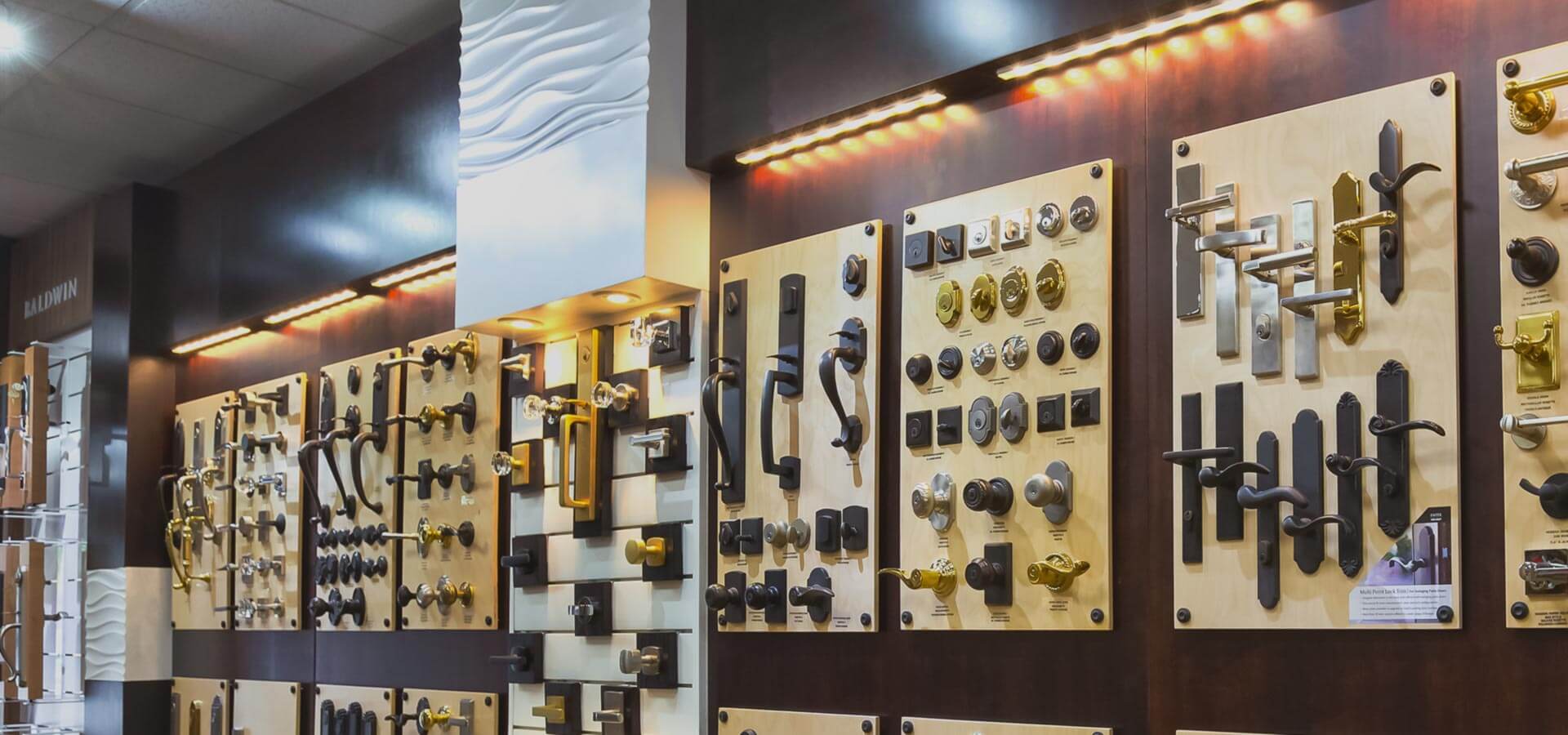 Huntington Hardware is a 3rd generation family business specializing in the distribution of trim finish hardware.  In 1954, Andrew Oshay purchased Huntington Hardware, a general hardware store located on the corner of Huntington Street and Holt Avenue in Pomona, California.  The company began to move away from selling "general" hardware items and narrowed its focus to offering a larger selection of door hardware products. In 6 years, Huntington Hardware outgrew its original location and relocated to its current building at 340 W. Holt Avenue, formerly a Vic Tanny Health Club.
In the 1970's, Mike Oshay came to work side by side with his father, Andrew.  Together they grew the business. Growth came not only in the form of sales and inventory, but Huntington's family of employees grew as well. Huntington Hardware quickly became a leader in the door hardware industry because of its stellar customer service reputation and extensive product knowledge. The father-son partnership flourished for almost 30 years, supplying materials to  jobs worldwide, growing the customer base from local door shops to international airports, professional sports stadiums and hundreds of multi family units.
The business has thrived through the economic ups and downs for over 60 years.  Mike, along with his wife Linda, have honored Andrew's legacy in their hard work and commitment to providing an atmosphere that supports it's employees, customers and vendors.  The family has grown and the 3rd generation is actively involved in stewarding the values and the mission that was laid by Andrew and Mike.
Some of Our Vendors
We have over 50,000 SKU's in stock!

Phone
General – (909) 629-5301
General Fax – (909) 620-8962
Order Desk Fax – (909) 620-1511
Toll-Free Fax – (877) 229-1333
Address
340 W Holt Ave, Pomona, CA 91768
Hours:
Mon - Fri – 7:30am - 5pm
Closed For Lunch – 12pm - 1pm
Closed Weekends
Email